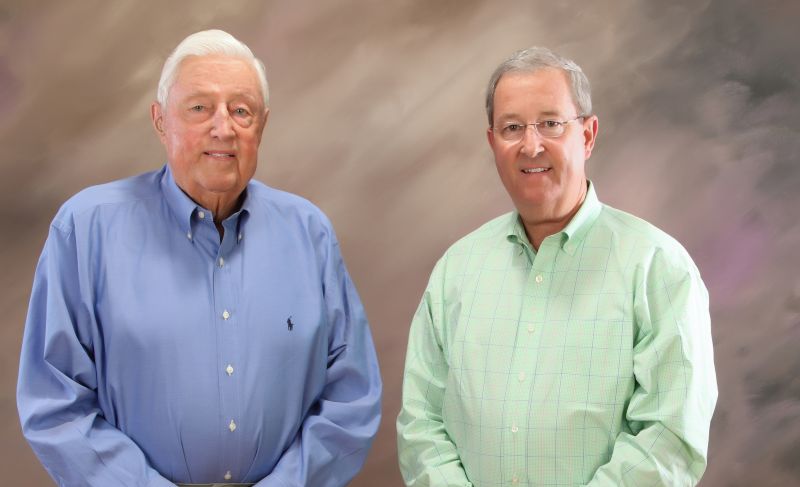 Paul F. Lilly (Founder) and Roy H. Lilly (President)
Lilly Machinery Inc., is a family business that was founded in 1975 by Paul F. Lilly. Based on his career in manufacturing, this hardworking visionary recognized the need in the East Texas area for a reputable supplier of quality used machine tools to industry. He began buying and selling used metalworking machinery to fill this need. Based on his commitment to honesty and integrity, quality and excellent service, the business began to grow. Today, we continue our presence in the machine tool industry.
In 1980, the company expanded into manufacturing by providing contract machining and fabrication services. Today, we service a broad spectrum of industries such as power generation, paper, oil and gas, petrochemical, satellite communications, refractory, gas compression, plastic molding, steel, healthcare, pulp, mining and construction. We manufacture new replacement parts for industrial equipment and machinery and provide complete maintenance and repair machining services for heavy equipment components. We provide fabrication services, ranging from very small components to heavy plate steel weldments that require stress relieving and full machining.
We partner and have alliances with OEMS. We manufacture parts and components per their engineering standards and ship them direct to their customers. We have a very diverse, highly skilled group of employees who have been trained to provide "quick turn" service in a highly specialized job shop environment. Our commitment is to continue to grow our business based on the fundamentals on which it was built:
To be uncompromising and steadfast in our commitment to honesty and integrity
To provide superior quality and workmanship
To provide excellent service